WWE: Annunciato il primo sfidante al titolo Universale di Bray Wyatt
La WWE terrà un SuperShow in Messico il 30 novembre. Nella giornata di ieri, l'account messicano di twitter della federazione ha annunciato la card dell'evento.
Da come possiamo vedere, a sfidare Bray Wyatt sarà The Miz, questo indica che molto probabilmente nelle prossime settimane sarà proprio Miz il primo sfidante al titolo Universale.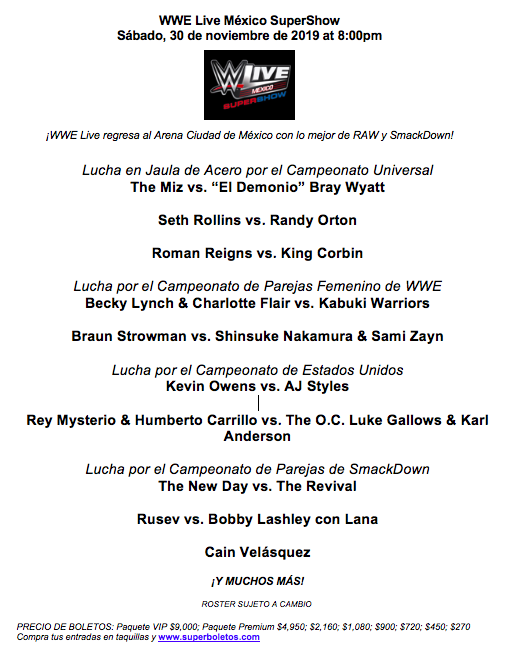 FONTE: SPORTKEEDA.COM
The following two tabs change content below.
Direttore Editoriale di Spazio Wrestling. Da anni nel mondo del wrestling web, con diversi ruoli ricoperti. Nella vita di tutti i giorni, sono responsabile dell'ufficio stampa della CNL - CONFEDERAZIONE NAZIONALE DEL LAVORO.